As we mentioned earlier in the year, the Royal Air Force Museum is holding several open cockpits and cabs events at its two main campuses (Cosford & London) this year in England. These events involve opening up some of the aircraft and other vehicles on display at the museums for closer inspection by members of the public. The event this coming September 21st at RAF Museum London is bound to be a real winner, as it will involve getting up close and personal with such gems as the museum's Supermarine Spitfire Mk.XVI, Messerschmitt Bf 109E-4, Boeing B-17G Flying Fortress and ultra-rare Fiat CR.42! Check below for more details…
---
Date: Friday 21 September
Time: 6.00pm – 9.00pm
Cost: £13.50 per person (plus a 50p booking fee), £10.00 for Museum Members
To celebrate the 100 years since the formation of the RAF, London and Cosford are offering visitors the rare and exciting chance to get a closer look inside 100 cockpits and vehicles from our collection. These events will take place throughout the year at both sites, and we will open 10-15 aircraft or vehicles each time.
In London, we are running 4 events throughout 2018; with each event focusing on a selection of different aircraft and vehicles. Some of the cockpits and cabs you will be able to step behind the scenes and peer inside using steps, on other occasions you might even be able to get access and sit inside. The event will allow you to get a feel for what it was like to fly or drive these much loved machines. A member of the Aircraft Access team will be next to each aircraft to share information and the stories of the people who flew them.
In total, there will be 50 cockpits and cabs opened in London this year.
The aircraft and vehicles on show on 21 September will be:
Ford Model T Tender – close view
Boeing B-17G Fortress – full access
Spitfire XVI (Experience) – full access
Fiat CR.42 Falco – close view
Messerschmitt Bf109E-4 – close view
North American Harvard IIB – close view
Avro 504K – close view
Bleriot XXVII – close view
Albatros – full access
Sea King – full access
Royal Aircraft Factor BE2B – close view
Sopwith Dolphin – close view
Sopwith Triplane – close view
Scarab – full access
Crossley Tender – full access
There are still a couple of aircraft that we have yet to confirm, we will release the names of these very soon.
Some aircraft might attract a queue so we will be introducing sign up times for these when you arrive
Please read our terms and conditions before purchasing tickets. Minimum age of 12 and a height restriction of 1.07 metres will apply for all of the events.

For more information about the event please download our
FAQs
sheet.
Tickets cost £13.50 per person (plus a 50p booking fee) with members tickets £10.00 per ticket (please note membership cards will need to be shown on entry to the event).  To guarantee entry to the event please purchase your ticket in advance online.
The evening will commence at 6.00pm and finish at 9.00pm. The nearest tube to the Museum is Colindale, which is only a 10 minute walk away. If you are driving please note that parking charges are included in the ticket price. The Wessex Café will be open and serving a range of light bites and refreshments.
You can purchase our very special Log Book to keep track of the aircraft that you see throughout the year, for just £1! Why not try to get the whole 100!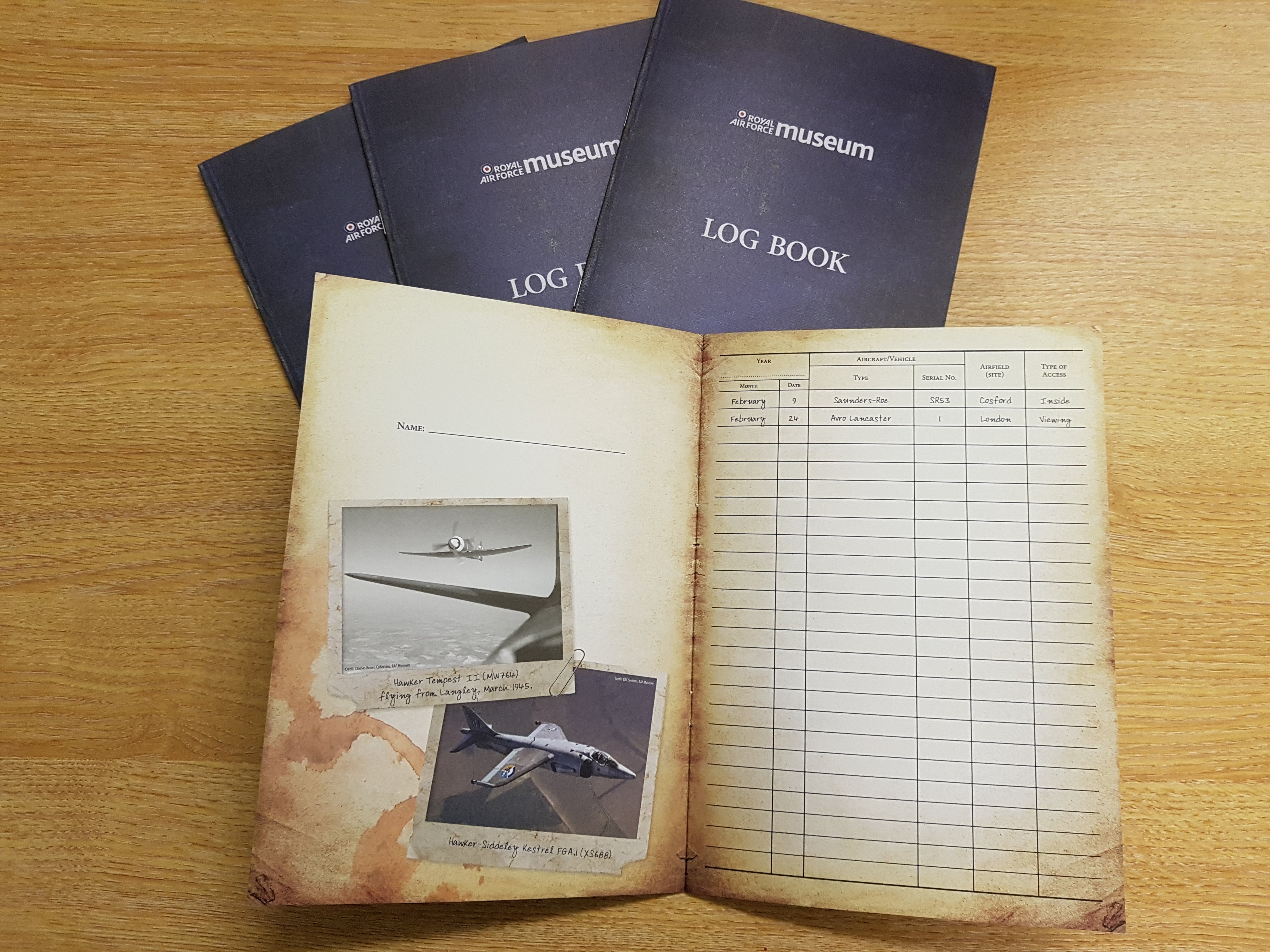 Additional dates for the 2018 100 Cockpits and Cabs events are:
For details of the RAF Museum Cosford, 100 Open Cockpit and Cabs events please click here. (Cosford is holding a similar event on September 15th HERE)


Attending the exclusive Open Cockpits and Cabs events is an opportunity to raise vital funds for the RAF100 Appeal, which is a joint venture between the Royal Air Force and the four major RAF charities – the Royal Air Force Benevolent Fund, the Royal Air Forces Association, the Royal Air Force Charitable Trust and the Royal Air Force Museum. The aim of the Appeal is to raise money for the RAF family and to create a lasting legacy as we celebrate 100 years of the Royal Air Force.