Restoration of the Dakota Territory Air Museum's P-47D Thunderbolt 42-27609 is progressing well at AirCorps Aviation in Bemidji, Minnesota, as Chuck Cravens' November/December, 2021 report reveals. We thought our readers would love to catch up on the latest details so, without further ado, here goes!
---
Update
Finishing details on the wings, gear doors, and control surfaces continued this month. Fuselage work included the cockpit enclosure, empennage fairings, turbosupercharger assembly, and permanently attaching the tail surfaces.
Wings
Each gear door is designed in two pieces to allow for the shortening of the main landing gear legs as they retract.
Rudder and Flaps
The flaps, ailerons, elevators, and rudder are the last large P-47 components to undergo assembly.
Cockpit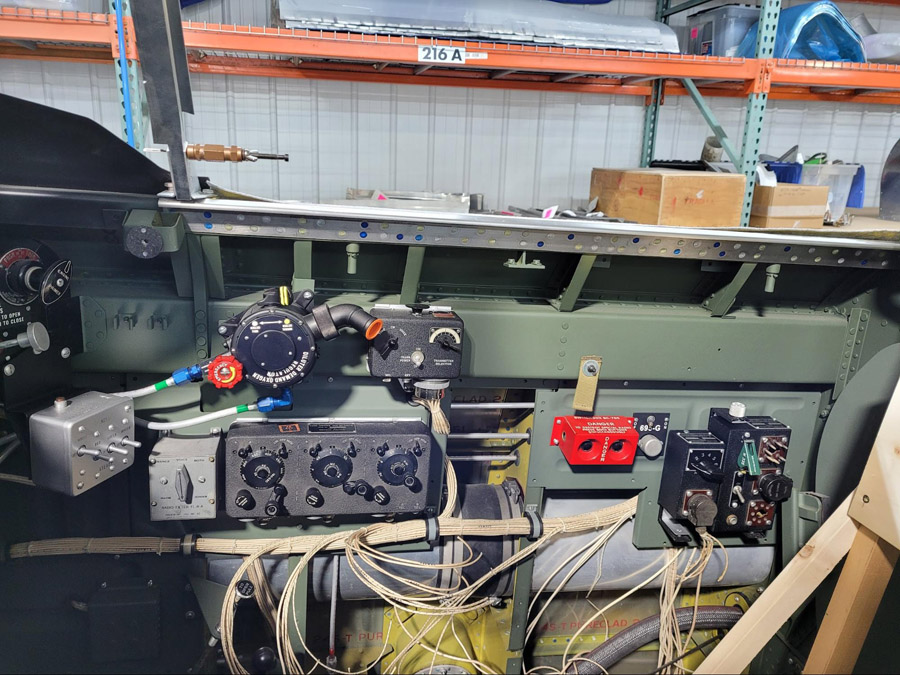 Cockpit Enclosure
Turbosupercharger
Work continues in the process of fabricating cowling panels, as the time for installing the restored engine nears.
The advertisement  below, dating from March 1941, is a very early example depicting the Thunderbolt, and actually predates the type's first flight; indeed XP-47B 40-3051 did not take to the skies until May 6, 1941. Interestingly, the advertisement notes the U.S. military's first order for the type, a September 1940 contract for 773 P-47s, emphasizing confidence in the type with its purchase right off the drawing board before any flying example existed.
P-47 Subcontractor Advertisements
---
And that's all for this month. We wish to thank AirCorps Aviation, Chuck Cravens for making this report possible! We look forwards to bringing more restoration reports on progress with this rare machine in the coming months. Be safe, and be well