The Royal Air Force Museum will continue to hold 'Open Cockpits and Cabs' events in 2019 allowing visitors to buy tickets for a closer look, or even a venture inside, some of their historic aircraft, sea and land vehicles. The Museum's London campus, on the site of the old RAF Hendon airfield will be holding just such an event on February 23rd between 11:00 am and 3:00pm. As the museum's press release continues…
---
You will get to step over the barriers and see inside some of our helicopters, planes and vehicles. The event will allow you to get a feel for what it was like to fly or drive these much-loved machines below:
When you arrive, you will check-in and receive a map that will guide you to the aircraft around the Museum that we have opened. A member of our Aircraft Access team will be next to each aircraft to bring them to life with the stories of the people who have flown them.
This event is suitable for children over the age of 8. Please make sure you read our access terms and conditions before purchasing a ticket – just click here.
Tickets
Tickets are available to purchase online, and there will be a number available from our box office on the day. Please book in advance to avoid disappointment.
Standard Ticket: £15 per person
Member Ticket*: £7.50 per person
We recommend that you arrive at the Museum for 10.30am to check-in, collect your wrist band and map.
*only valid with proof of membership, please bring this with you to the event.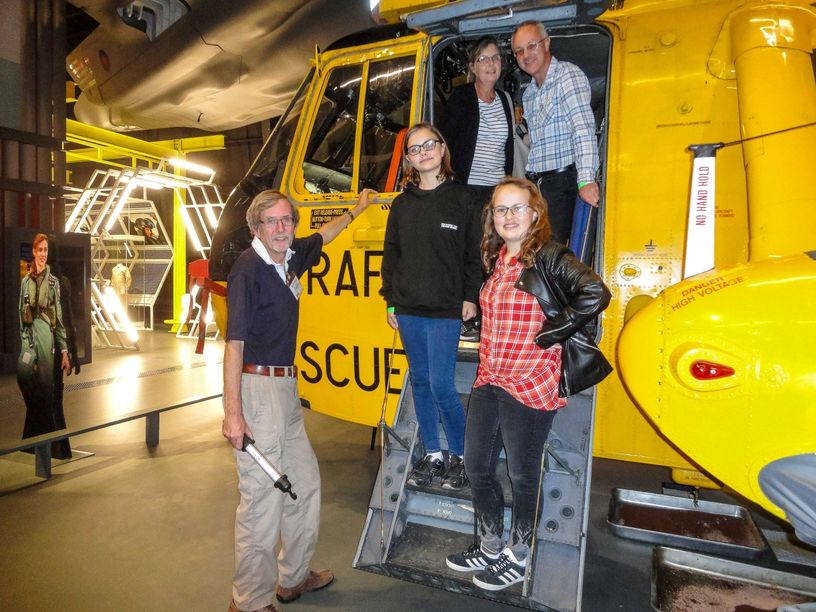 If you have any questions please email the events team at whatsonlondon@rafmuseum.org.